We are delighted to present Of Dreams, Nightmares and the Undoubtable Benefits of Sleep Deprivation,  SaturneVille's new opus, after a 7-year absence from the recording studio.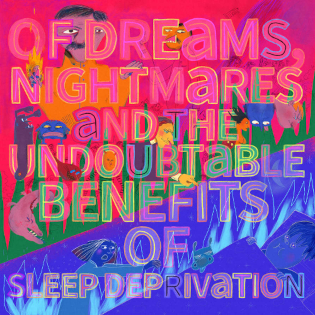 Released by Galacticaz (Emmanuel's record label) and designed around the theme of dreams and nightmares, this album oscillates between dreamy electronics, DIY instrumental hip hop and lo-fi soul touches. Although the vocals are less frequent, leaving space for vocal samples, spoken word and processed voices, the album nevertheless evokes the state of mind of Alaska Flo and Djama, the two members of the group, indisconcerting times.
The two musicians explain: "It was created in the midst of the pandemic, and the surreal and dark side ofsome of the tracks translates into music the feeling we've had over the lastthree years, of living in a kind of waking nightmare. These songs form thesoundtrack we're bringing to our audience for a world that seems to be goingto hell. But since it is a variation on the theme of dreams and nightmares, it also contains a touch of humour, as well as softer and sunnier tracks that have a comforting side to them".
The mixtape for uncertain times, in a way.